Celebrating 50 Years of the TSYO
Personal reflections on music, memories, and the history of one of Canada's premier youth orchestras.
September 7, 2023
A lot can happen in 50 years, and in memories, everything is set to music. This season, the Toronto Symphony Youth Orchestra (TSYO) celebrates its 50th anniversary as one of Canada's leading youth orchestra training programs. This monumental achievement reflects the TSYO's unique position in the Toronto Symphony Orchestra's mission to cultivate the next generation of talented musicians at the highest level. Over the last 50 years, the TSYO has been making memories in every note, every performance, and in every creative connection. Throughout this season, Noteworthy will be sifting through these memories to both rediscover the TSYO's storied history and get a glimpse of what the future holds. This journey begins with TSYO alumni Wendy Limbertie.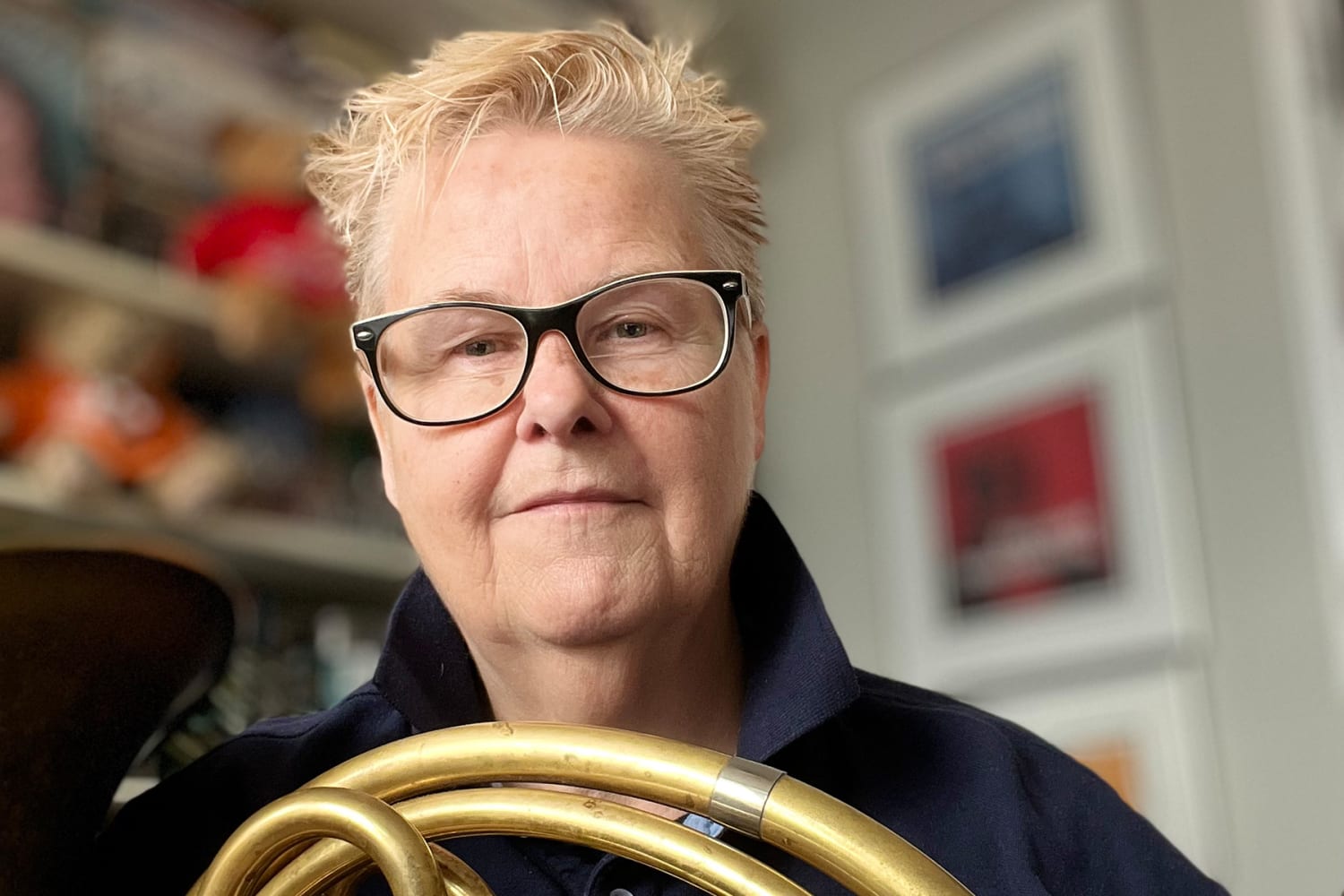 NW: When were you a part of the TSYO, and what instruments did you play?
Wendy: I was a member of the TSYO from 1979 to 1982 and played the French horn.
NW: How did you get involved with the TSYO?
Wendy: It was the first day of band class in junior high school and I had no idea what the French horn was. The band teacher held up the French horn and asked, "Who wants to play this?" I thought the instrument looked so cool and immediately put up my hand, and I've never looked back. The school board hired Barbara Bloomer, the former fourth horn of the Toronto Symphony Orchestra (TSO), to coach all the French horn players since it was one of the most difficult instruments to play. I had private lessons with Barbara and after a few years, she told me about the TSYO and encouraged me to audition.
NW: What are some of your most cherished memories and experiences from your time with the TSYO?
Wendy: The tours and exchanges gave me some of the most amazing memories.
In my first year, we went on tour to Banff to participate in the Canadian Festival of Youth Orchestras. We had a guest conductor, Nicholas Braithwaite, and it was such a wonderful time together, especially with the other youth orchestras.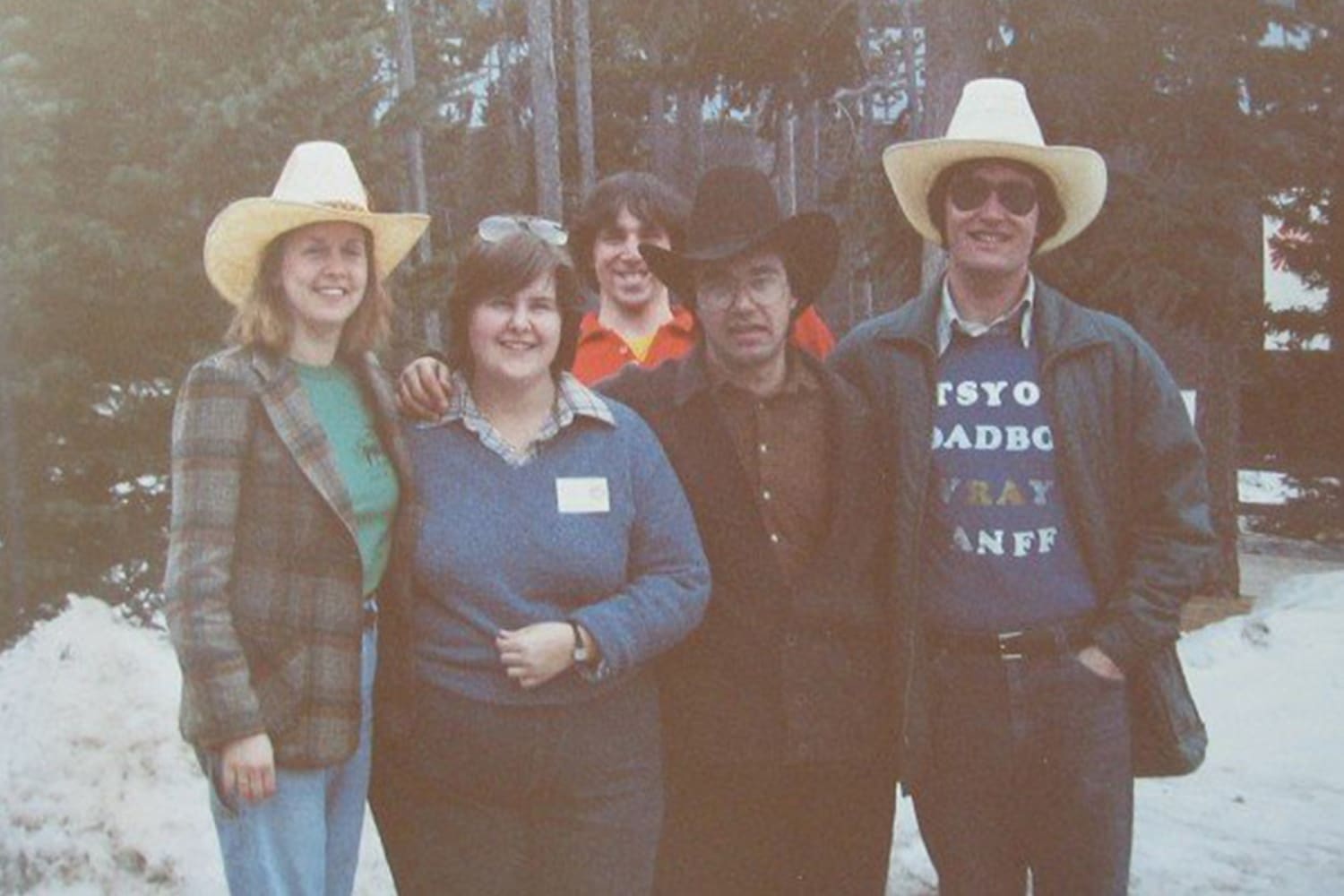 Photo (Left to Right): Loie Fallis, Wendy Limbertie, Miles Davey, Ermanno Florio (TSYO Conductor) and Wray Armstrong

We also did exchanges with the Montreal Civic Youth Orchestra in 1981 and the Youth Orchestra of Greater Fort Worth in 1982. It was my first time in Dallas, and I probably will never go again, but it was a lot of fun. We went on many day trips, one of them to the world's largest indoor bar rodeo, and we got to ride the electric bull! We bunked with members of the youth orchestra in Fort Worth, and it was a very different experience compared to life in Toronto. People were on their horses in town, and chickens were running around. I had grits for breakfast. I had never in my life had grits.
It was also great being introduced to new music and composers. The repertoire we performed was fantastic. Symphonies of Wind Instruments was such a wonderful piece to play, and I had never even heard of Stravinsky before.
NW: How has being a part of the TSYO influenced your personal growth?
Wendy: Playing with the TSYO was the moment that I decided I wanted to become a professional musician. I continued my studies with Eugene Rittich at the University of Toronto, then moved to Amsterdam to study at the conservatory there with the principal horn of the Royal Concertgebouw Orchestra. I won a job as Principal Horn of the Amsterdam Opera Company and played with them for 20 years.
My time with the TSYO led to a lot of growth. You realise you're no longer the best player, and it inspired me to take my craft to the next level. Being surrounded by other talented musicians and witnessing their growth was a healthy environment for those who want to become professional musicians. Of course, the amazing coaching from the TSO coaches also played a huge role in my artistic growth. They are so dedicated to seeing you and wanting to hear you improve, but at the same time, they're strict. The whole horn section I played with was also so talented and drove me to improve as a musician.
I came back to Toronto in 2001 and then started freelancing with the TSO, the Canadian Opera Company, and Kitchener-Waterloo Symphony. I slowly got into arts management and began doing more behind-the-scenes work. I eventually landed here working in Patron Services at the TSO. It's a full-circle moment, as now I get to talk about both the TSO and TSYO!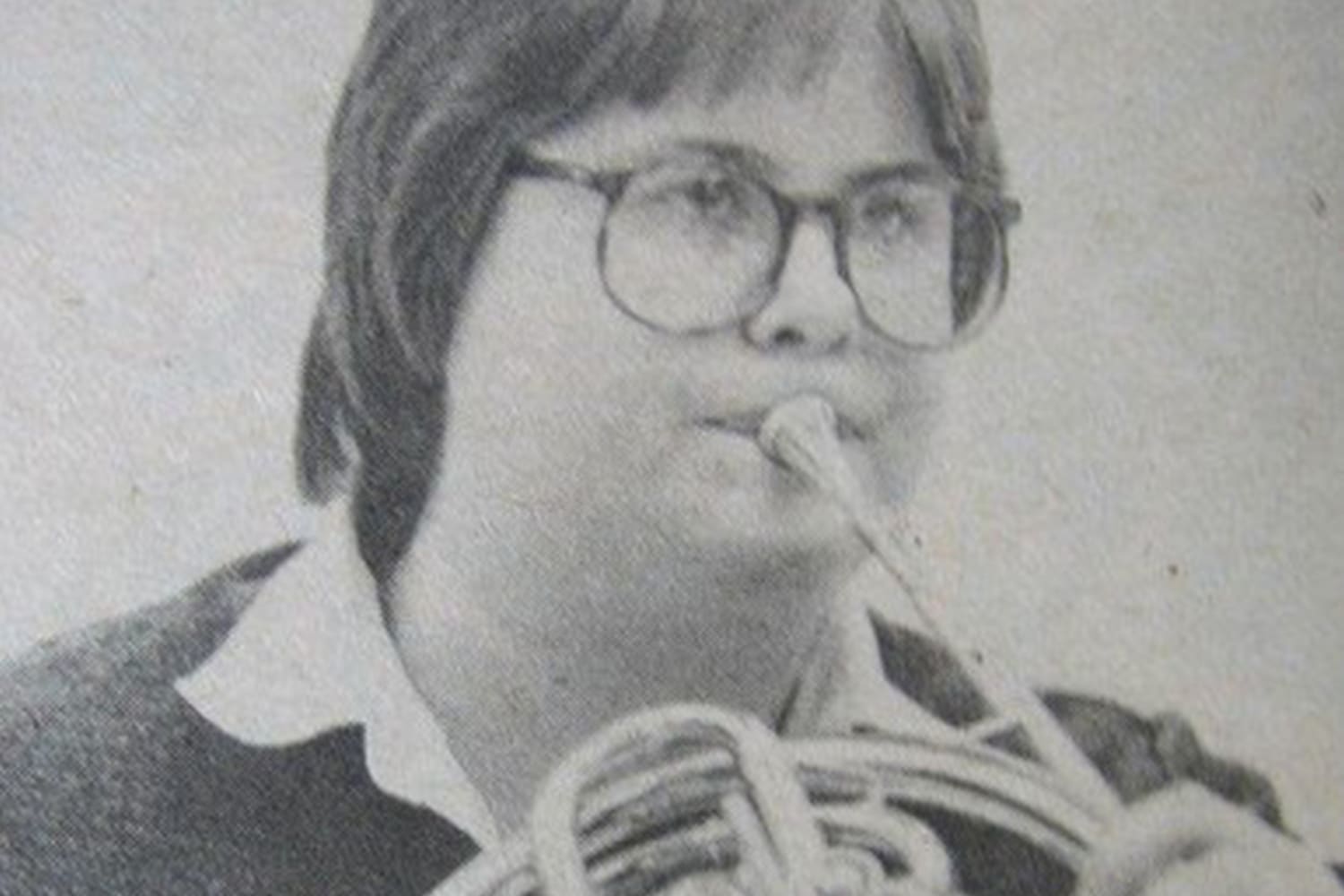 NW: What's your advice for current and future members of the TSYO?
Wendy: Make a scrapbook! A scrapbook is something you're going to look back at when you're in your 50s and 60s. Take as many pictures as possible, print them off, and put them in a physical scrapbook. I've saved all the programs from my time at the TSYO, and it helps me remember the names of those who I've played with.
You make great connections. Be sure to keep in touch with the people involved, whether it be your coaches or your fellow musicians. Later on in life, that can get you a gig and open you to other opportunities. Thank goodness for Facebook! I've been able to reconnect with all the TSYO alumni in the orchestra at the same time as me.