In The News
A Musical Path to Healing
The TSO Partners with CAMH to Support First Nations, Inuit, and Métis Patients
November 18, 2022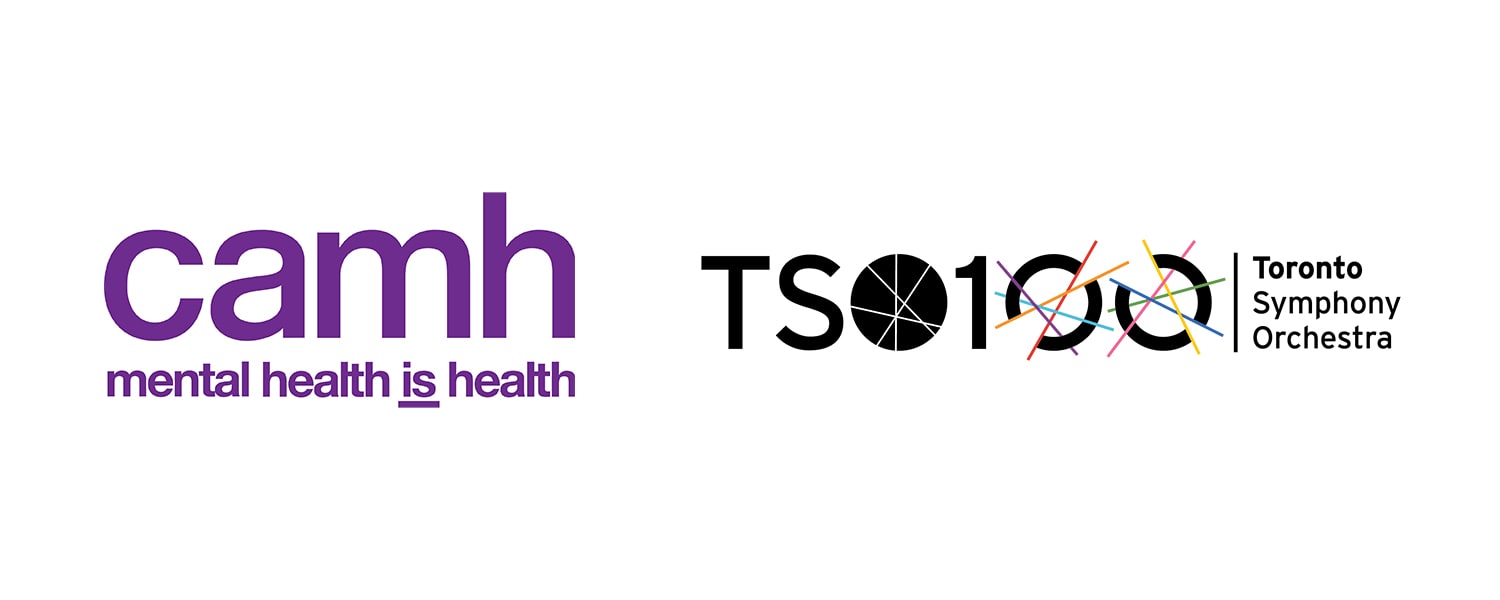 On November 17, 2022, the day after they performed at our Gala celebrating the Toronto Symphony Orchestra's Centennial, cellist and long-time TSO collaborator Yo-Yo Ma and Polaris Music Prize winner from Tobique First Nation Jeremy Dutcher reunited to help us celebrate another landmark event—the announcement of our multi-year partnership with the Centre for Addiction and Mental Health (CAMH) and a program called Art of Healing.
This initiative, which serves to broaden our community-engagement efforts in the midst of our 100th-anniversary season, will see members of the Orchestra and Métis composer Ian Cusson work with First Nations, Inuit, and Métis patients at CAMH to support their healing through musical storytelling and composition. Ultimately, they will co-create an original piece of music that will be premièred as part of our 2023/24 season and conducted by Music Director Gustavo Gimeno.
"For 100 years, the Toronto Symphony Orchestra has sought opportunities to join forces with other organizations in the city to support the health and well-being of our diverse communities through music," said our CEO, Mark Williams. "This exciting new collaboration with Canada's largest mental-health teaching hospital reaffirms that commitment, and we are thankful to CAMH for uniting with us. It is our privilege to be able to serve First Nations, Inuit, and Métis patients by going beyond the concert hall to bring the healing power of music to them. This is the kind of thoughtful engagement that sustains us as we continue to find new ways to share music with the city we are proud to call home."
Under the guidance of CAMH's Gifts of Light, a donation-funded program with the goal of improving the patient experience, and Shkaabe Makwa ("Spirit Bear Helper" Centre for First Nations, Inuit, and Métis Wellness), Art of Healing brings together traditional knowledge and medical expertise in the establishment of a culturally safe space to support patients' mental well-being.
"CAMH is honoured to partner with the TSO to enrich the experience of First Nations, Inuit, and Métis patients," said Sarah Downey, CAMH's President & CEO. "Through music we can create meaningful connections between people and their stories, to help pave the path to recovery. This partnership advances CAMH's commitment to providing culturally appropriate programs to Indigenous patients, and we are thrilled to be sharing this journey with the TSO."
"We're looking forward to welcoming the expert music and storytelling experience to our patients at CAMH through this partnership with the TSO," added Renee Linklater, Senior Director of CAMH's Shkaabe Makwa. "I'm so pleased that First Nations, Inuit, and Métis patients will have access to such a special and unique program that is also culturally relevant and celebrates Indigenous-specific world views."
As part of the celebratory launch event, the TSO and CAMH hosted Yo-Yo Ma and Jeremy Dutcher, who created a community space for conversations about culture's ability to heal, and performed along with members of the Orchestra, Métis mezzo-soprano Rebecca Cuddy, and Mi'kmaq dancer and choreographer from Eskasoni First Nation Sarah Prosper.
"I've remarked before that Toronto is almost like a second home," said Yo-Yo Ma. "It is a city of memories and connections around every corner, from Roy Thomson Hall to Massey Hall to the wonderful Music Garden. What a joy to be back here and to celebrate this partnership. And it is an honour—and fitting—to be with my friend Jeremy Dutcher. His ability to sing songs of nature and human nature, to share meaning and understanding that stretches far across the generations, is a model for us all."
A pilot of the Art of Healing program will be launched this winter, when it will join the TSO's ever-expanding slate of community-access and wellness initiatives—including Relaxed Performances, TSOUND Connections, and others—intended to reach more age groups, people with different abilities, and more diverse communities in Toronto.
Learn more about the TSO's community-engagement programs.