Behind the Lens
Meet the Mastermind Capturing the Toronto Symphony Orchestra's Stunning Moments
July 12, 2023
You're scrolling through Instagram and you see a breathtaking photo of the Toronto Symphony Orchestra. You pause and take it in—the passion and emotion of Music Director Gustavo Gimeno and the musicians, perfectly frozen in time. Have you ever wondered what it takes to capture these special moments, or even who's behind the camera? Meet Allan Cabral, the Video Production & Digital Content Manager at the Toronto Symphony Orchestra, as he takes us behind the lens.
Tell us a little about yourself and what led you to concert photography.
Allan: My journey in photography began when I was gifted my first DSLR camera by my father on my 19th birthday. Being a visual person, I started exploring photography as a hobby, purely for fun. The beauty of DSLR cameras is their versatility, which allowed me to delve into both videography and photography. I quickly developed a passion for both mediums and began incorporating my own captured content into my university assignments while in business school.

It was during my time at the Edmonton Symphony Orchestra, where I worked before joining the TSO, that I first had the chance to photograph larger ensembles. When the pandemic hit, I fully embraced photography and videography as my full-time occupation. Prior to that, I worked (and still do) as a marketer, which has given me a foundation for knowing what visuals will resonate with audiences; everything is interconnected. I have a deep love for photographing the TSO and I'm grateful for the opportunity to serve the organization in this capacity.
What makes a good subject in concert photography? What do you look for when trying to get that special shot of a musician?
Allan: To me, concert photography is about capturing the live performance's authenticity and, most importantly, its emotional essence. A concert should take you on a journey and I believe my role as a photographer is to capture that journey in its raw and honest form.
For an orchestra, it's no different. I aim to showcase the range of feelings and expressions being shared on stage. One of the reasons why I love working with Gustavo Gimeno is his expressive conducting style, a quality that I can confidently say the Orchestra also appreciates. It creates a deeper significance for the artistry being portrayed on stage.
What makes a good concert photographer? What advice would you give to someone getting started?
Allan: A skilled concert photographer should capture emotions in a genuine manner while showcasing the artists at their best on stage. I constantly seek vulnerability and feelings, which carry great power. It is a remarkable gift when another human being opens their soul to us through art.
When getting started, it is crucial to become extremely familiar with your equipment. This level of familiarity is essential to eliminating any barriers that may prevent you from achieving your goals and capturing the required content while on site, especially when lighting conditions can make things difficult. More importantly, experiment lots and have fun! Share pictures with your friends, be open to feedback, and allow others to appreciate your art.
Are there any parallels between concert photography and other areas of photography (e.g., sports, landscape, or wildlife photography)?
Allan: There are many parallels, but one fundamental aspect is the art of capturing the essence of a moment. While concert photography involves focusing on specific subjects or highlighting on-stage events, I think an impactful photograph goes beyond the surface and tells a compelling story. There have been countless instances when I've looked at a concert photo and been transported back to that very moment, almost feeling the music resonate through the image itself. It's a fantastic sensation, quite distinct from capturing headshots or staged shots where there's more room for manipulation.
Landscape photography has the advantage of allowing the photographer to revisit a location to capture an image again if needed. Not with concert photography, in general. It more aligns with sports photography. The moment happens once, just like in sports, and there are no second chances.
What are your five favourite shots from the season and why are they iconic to you?
Extremely difficult to choose only five! But here are a few moments that are really dear to me.
1. A shot from the concert Visions of Spain. When I see it, I feel the power of orchestral music as a shared human experience.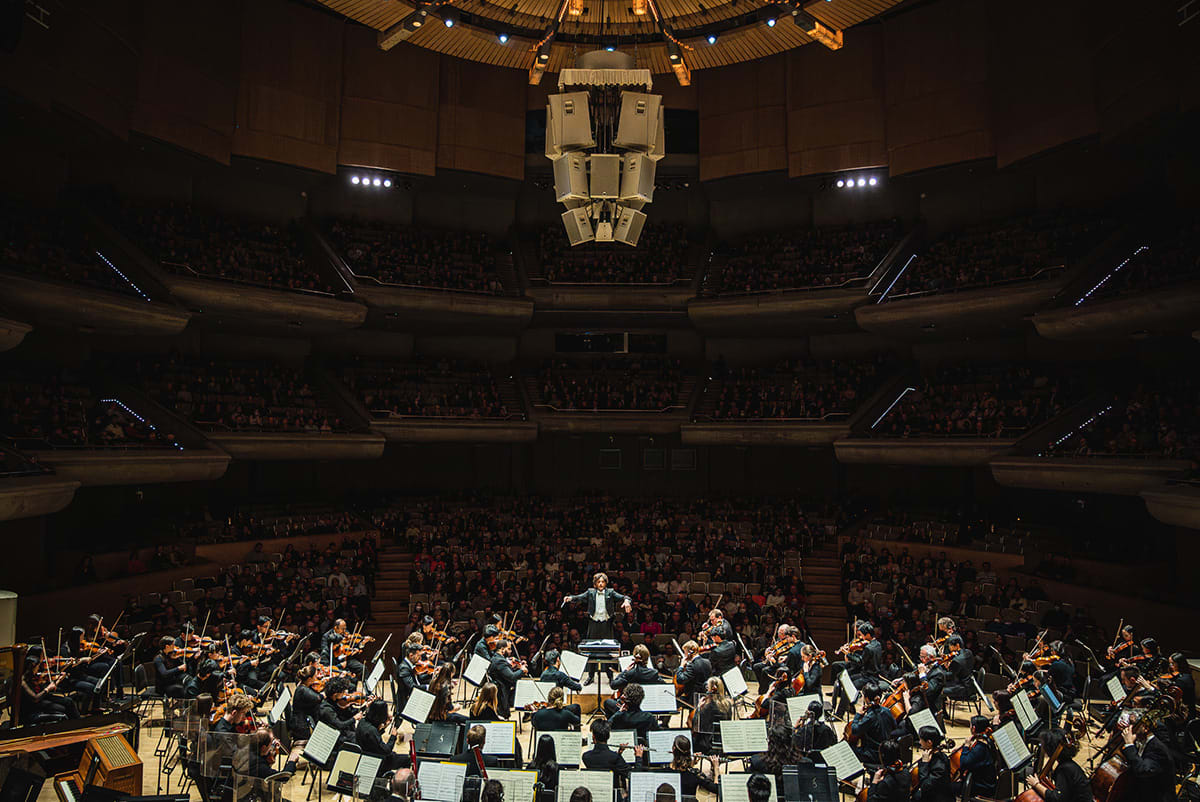 2. Music Director Gustavo Gimeno during rehearsal. He was completely immersed in the moment (as he always is), but something about his gaze in this shot is really unique.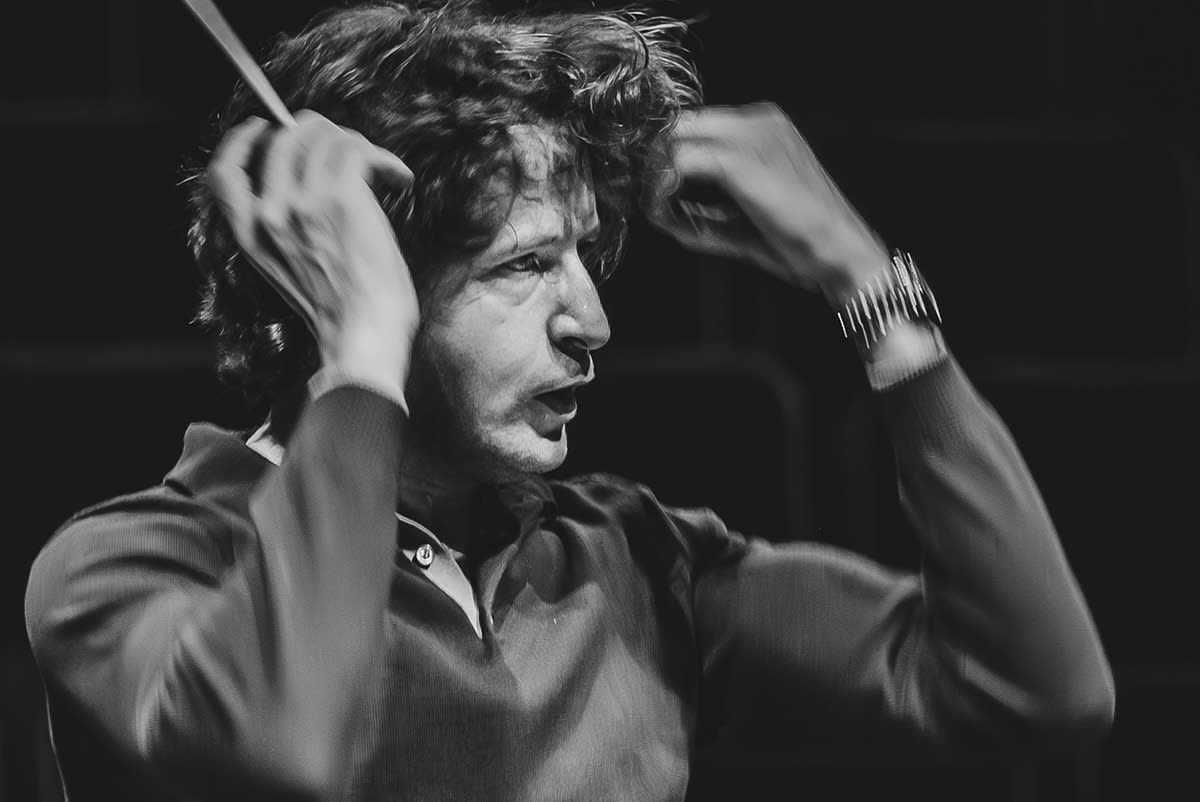 3. A morning rehearsal with Yo-Yo Ma. I never thought I would have the chance to photograph such a renowned artist like Yo-Yo Ma in an empty hall. I had the honour of meeting him the next day and he has this grounding energy about him that is difficult to describe. A true connector of the people and master of his craft.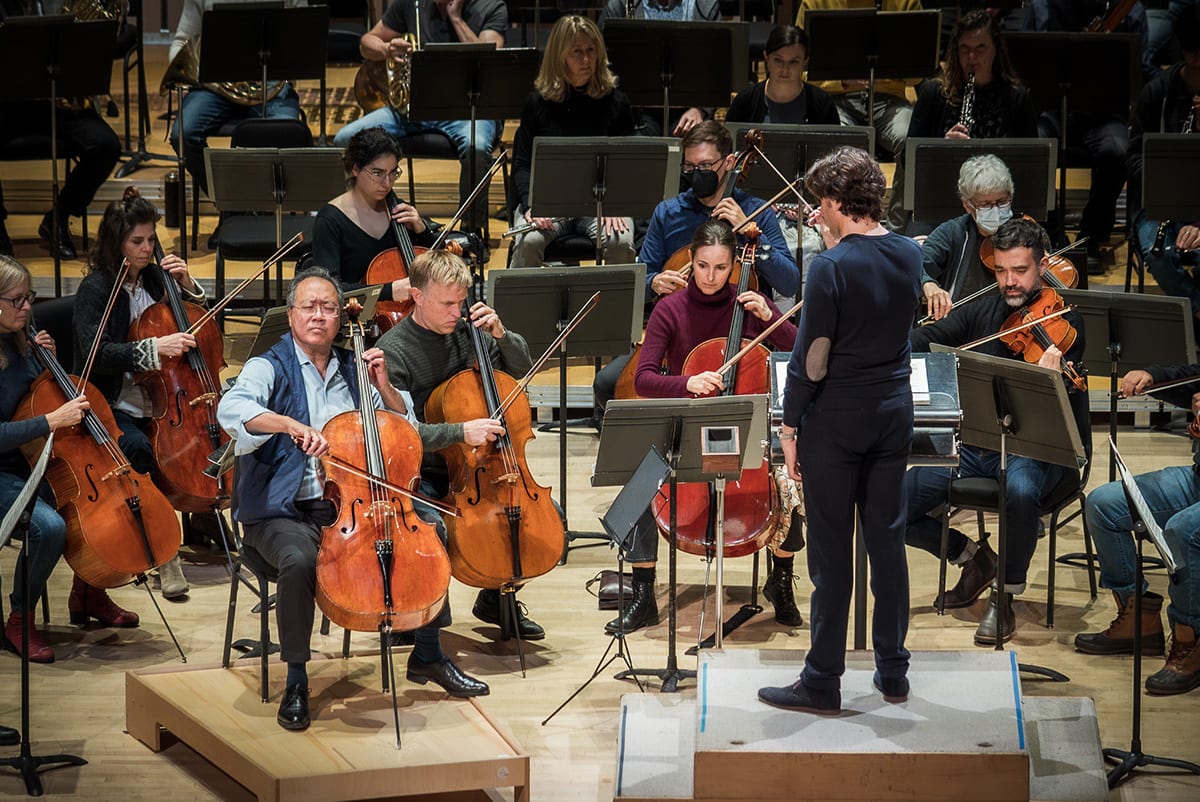 4. When Thorgy Thor conducted the TSO. This picture contains so much joy! Also, more drag and orchestra shows in the future, please!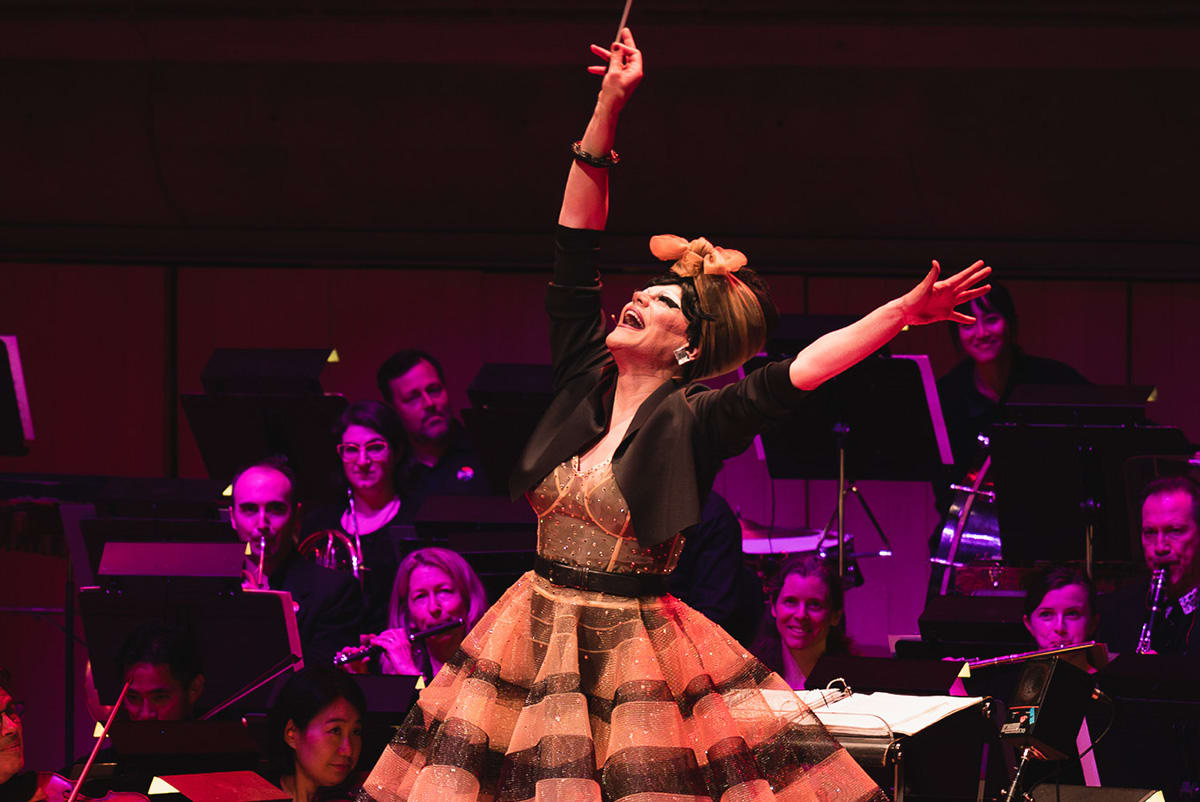 5. A morning dress rehearsal for Yuja Wang + Gimeno Conducts Bruckner. I don't get to be on stage a lot with the musicians of the Orchestra, but I did on this day and, well, this was just a beautiful moment right before they started working on a new movement of Bruckner's Symphony No. 4.