General
The TSO to tour Israel and Europe
November 14, 2016
May 7–22, 2017
• 2017 Tour of Israel & Europe includes seven concerts in four countries
• TSO tours Israel for the first time
• Tour repertoire will feature Maxim Vengerov, Jan Lisiecki, and Carla Huhtanen
• TSO will be an emissary for Canadian culture during the sesquicentennial year
FOR IMMEDIATE RELEASE—November 14, 2016: The Toronto Symphony Orchestra (TSO) is pleased to announce a major tour of Israel and Europe under the leadership of its Music Director, Peter Oundjian, that will run from May 7 to 22, 2017.
The TSO will make its first-ever touring appearances in Israel, with performances in Jerusalem and Tel Aviv, before travelling to Europe and appearing in Vienna, Prague—as part of the famous Prague Spring International Music Festival—Regensburg, and Essen. The TSO will perform seven concerts in four countries.
Peter Oundjian stated, "The TSO is pleased to be returning to Europe as well as visiting Israel for the first time. A dynamic and world-class city like Toronto should export its excellence. We are proud to represent Toronto and Canadian culture with our outstanding Orchestra."
The TSO's 2017 tour will be happening in a year when Canada is celebrating the country's 150th anniversary. During this special year, the TSO is honoured to be touring internationally, acting as a global ambassador for Toronto and the country at a number of European festivals and premier concert halls across both Israel and Europe.
TSO Interim Chief Executive Officer Gary Hanson stated, "This is an important tour for the TSO at an important time in Canada. In 2017, the country will celebrate our sesquicentennial year, and the TSO will be performing on the world stage in Europe and Israel. Our supporters make touring possible and because of their support the TSO can be a cultural emissary representing Canada at its very best in its 150th year."
City of Toronto Mayor John Tory commented, "By visiting Israel and Europe, the Toronto Symphony Orchestra will showcase the talent and spirit that makes Toronto a must-see cultural destination and an artistic hotspot. The TSO is one of Toronto's most important cultural assets, and I have no doubt they will make us proud on the world stage and will encourage more people to visit our city."
The 2017 Tour of Israel & Europe has received strong support and leadership from TSO Board members Renette Berman and Rags Davloor. Their efforts to secure support and financial sponsorship for the tour have made this announcement possible.
Over the course of the seven-concert tour, distinguished Israeli-Russian violinist Maxim Vengerov, celebrated Canadian pianist Jan Lisiecki, and dazzling Canadian soprano Carla Huhtanen will join the TSO as featured soloists. The repertoire will include Brahms's Violin Concerto in D Major (featuring Vengerov), Schumann's Piano Concerto in A Minor (featuring Lisiecki), Boulez's Le soleil des eaux (featuring Huhtanen), as well as Bartók's Concerto for Orchestra, Rimsky-Korsakov's Sheherazade (featuring TSO Concertmaster Jonathan Crow), and Dvořák's Symphony No. 7. The TSO will also perform On the Double by RBC Affiliate Composer Jordan Pal as well as other works. Performances in Prague will be dedicated to former TSO Music Director Karel Ančerl. Born in Czechoslovakia, Ančerl led the TSO from 1969 to 1973.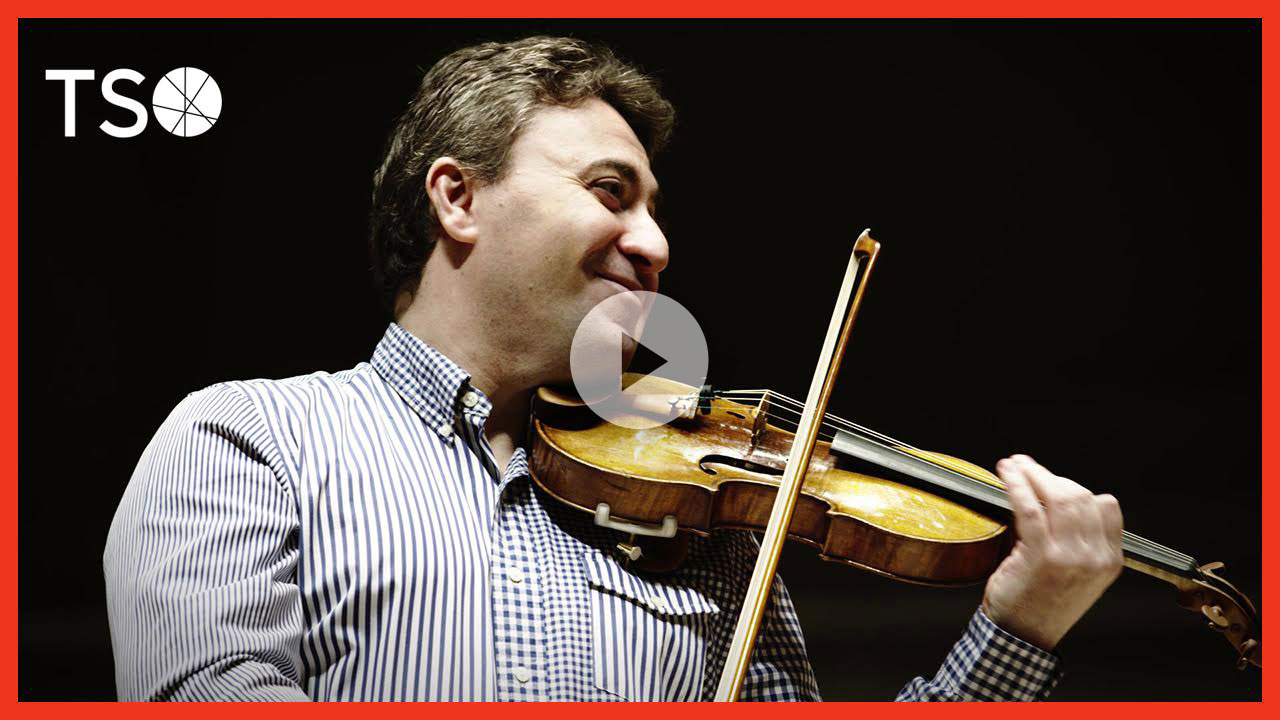 The TSO will perform two send-off concerts featuring some of this repertoire in Toronto on May 3 and 4, 2017, at Roy Thomson Hall. Tickets can be purchased at TSO.CA.
The TSO last toured Europe in 2014 to critical acclaim. Under the direction of Peter Oundjian, the 2014 tour included a sold-out performance at Amsterdam's Royal Concertgebouw and the first performance of a North American orchestra at Reykjavik's Harpa Hall.
Since 2014, the TSO has annually toured Ottawa and Montreal. And, in January 2016, the Orchestra completed a five-city tour of Florida, with stops in West Palm Beach, Naples, Miami, Daytona Beach, and Gainesville.
The TSO Season Presenting Sponsor is BMO Financial Group.
The 2016/17 season is dedicated to H. Thomas Beck in recognition of his vital and long-standing support of the TSO.