General
May 2017 at the TSO
April 27, 2017
TSO embarks on Tour of Israel & Europe
Here at home, the Orchestra plays magnificent works including Beethoven's Symphony 7 and Rimsky-Korsakov's Scheherazade
After a couple of preview concerts at home on May 3 and 4, the Toronto Symphony Orchestra (TSO) and its Music Director, Peter Oundjian, embark on a momentous Tour of Israel & Europe. The Canadian orchestra—touring Israel for the very first time—performs in Jerusalem at Sherover Hall, Jerusalem Theatre, Israel's largest centre for art and culture; and at the Charles Bronfman Auditorium in Tel Aviv, home to the Israel Philharmonic Orchestra. Next, the Orchestra travels to Vienna, Regensburg, Essen, and Prague, as part of the famous Prague Spring International Music Festival, which is celebrating its 72nd year. Over the course of the seven-concert, five-city tour, distinguished Russian violinist Maxim Vengerov, celebrated Canadian pianist Jan Lisiecki, and dazzling Canadian soprano Carla Huhtanen will join the TSO as featured soloists.
The last European tour for the TSO took place in August 2014. For more information on this year's Tour of Israel & Europe, please click here.
Before the Orchestra departs for Israel, those at home will get a sneak peek into some of the magic that will unfold abroad as the TSO performs two concerts at Roy Thomson Hall. On May 3, Peter Oundjian leads the Orchestra on a journey through Arabian Nights, with the unforgettable melodies and transcendental orchestral colours of Rimsky-Korsakov's Scheherazade, featuring TSO Concertmaster Jonathan Crow. Audience members can look forward to Boulez's impressive Le soleil des eaux featuring soprano Carla Huhtanen and Soundstreams Choir 21. The late Czech-Canadian composer Oskar Morawetz's boisterous Carnival Overture will also be performed.
On May 4, Peter Oundjian is back on the podium, and the evening commences with Iris (TSO Commission) by TSO RBC Affiliate Composer Jordan Pal. Celebrated Canadian pianist Jan Lisiecki appears as soloist in Schumann's impassioned Piano Concerto, and the Orchestra performs Bartók's thrilling 20th-century classic Concerto for Orchestra.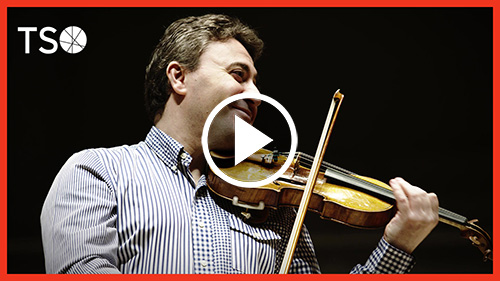 Upon returning from the tour, TSO Conductor Laureate Sir Andrew Davis leads an eclectic program May 26 to 28—starting with English composer Delius's delightful On Hearing the First Cuckoo in Spring, moving to the most famous Norwegian concerto, Grieg's Piano Concerto, with brilliant French pianist Jean-Efflam Bavouzet, and Poem for Flute and Orchestra by American composer Griffes, which will feature TSO Principal Flute Nora Shulman in her final solo performance with the TSO as she retires from the Orchestra after a long and extraordinary career. The evening ends with Beethoven's invigorating and powerful Symphony No. 7.
As part of the TSO's Canada Mosaic project, some of these concerts will begin with a two-minute orchestral work called a Sesquie, to celebrate Canada's 150th anniversary.
Canada Mosaic—a Signature Project of Canada 150—is funded in part by the Government of Canada.


The TSO Season Presenting Sponsor is BMO Financial Group.
The 2016/17 season is dedicated to H. Thomas Beck in recognition of his vital and long-standing support of the TSO.
Air Canada is the Official Airline of the TSO and the Presenting Sponsor of the Light Classics Saturday Series and Masterworks Encore Series.
Economical Insurance is the Casual Concert Series Presenting Sponsor.