General
February 2017 at the TSO
January 16, 2017
With two visiting orchestras, classical landmarks by Haydn, Beethoven, and Schumann, high-status guest artists, two World Premières, and the continuation of the films with live orchestra series, the Toronto Symphony Orchestra (TSO) offers heart-warming music for the cold month of February. As part of the TSO's Canada Mosaic project, audiences will be treated on several occasions to new, brief orchestral works called Sesquies, to celebrate Canada's 150th anniversary.
On February 1 and 2, the bright and serene Fauré Requiem marks anticipated return appearances by French conductor Stéphane Denève, soprano Karina Gauvin, and baritone Russell Braun, who share the stage with the Amadeus Choir and the Elmer Iseler Singers. Making his TSO début, Montreal-based Jean-Willy Kunz is featured in A Globe Itself Infolding—a work for organ and orchestra by Canadian composer Samy Moussa. Russell Braun takes centre stage in Brahms's moving Four Serious Songs, in a beautiful version with original preludes and orchestration by Detlev Glanert.
On February 4, the fourth annual Chinese New Year Celebration ushers in The Year of the Rooster. Long Yu, Artistic Director of the China Philharmonic Orchestra and Music Director of the Shanghai Symphony Orchestra, leads a fascinating program that features the World Première of Canadian composer Vincent Ho's work for pipa—a Chinese folk instrument—performed by internationally renowned pipa virtuosa Wu Man, together with the Orchestra and Canadian Mark Rowswell (a.k.a. "Dashan") as host & narrator. The TSO also welcomes star trumpeter Alison Balsom, who performs Joie Éternelle by Chinese composer Qigang Chen.
On February 9 and 11, American piano legend Garrick Ohlsson performs the majestic Beethoven Emperor Concerto. Czech conductor Jiří Bělohlávek leads the Orchestra in Debussy's Première rhapsodie, shining a spotlight on TSO Principal Clarinet Joaquin Valdepeñas, and Symphony No. 6 ("Fantaisies symphoniques") by Czech master Martinů.
The Exposed Series continues on February 10 with What Makes It Great?® Haydn London Symphony. Host & conductor Rob Kapilow explores Haydn's last symphony with his usual convivial approach.
On February 13, the TSO presents the National Symphony Orchestra of Ukraine. The distinguished ensemble, under conductor Volodymyr Sirenko, performs Tchaikovsky's stirring Symphony No. 6 "Pathétique", and works by Ukrainian composer Yevhen Stankovych, featuring violinist Dima Tkachenko. The evening includes a free pre-concert performance, presented by the Ukrainian Art Song Project, featuring Krisztina Szabó, mezzo-soprano; Russell Braun, baritone; and Albert Krywolt, piano, in the Roy Thomson Hall lobby at 7:15pm.
On February 15 and 16, Jan Lisiecki Plays Schumann stars the young, sensational Canadian pianist. The program, led by conductor Jakub Hrůša, also includes Death and Transfiguration by R. Strauss and Scriabin's The Poem of Ecstasy.
On February 18—just in time for Family Day weekend—the TSO presents Disney-Pixar Ratatouille in Concert. As the charming movie is projected on the large screen, the TSO performs the sprightly score by Oscar-winning composer Michael Giacchino, under the baton of American conductor Sarah Hicks, making her TSO début.
The Toronto Symphony Youth Orchestra (TSYO) returns to the George Weston Recital Hall on February 19 (3:00pm). RBC Resident Conductor Earl Lee leads the talented young musicians in a program of Romantic music that includes Tchaikovsky's Romeo and Juliet, as well as selections from Romeo and Juliet by Prokofiev. Katharine Hao—a 2015/16 TSYO Concerto Competition winner—is the featured soloist in Reinecke's Flute Concerto.
February 25 brings Lights, Camera…Orchestra! Joining forces, the TSO and TIFF commissioned DAM! The Story of Kit the Beaver—a short animated film by Kjell Boersma, with a score by Erica Procunier performed live by the Orchestra and conducted by RBC Resident Conductor Earl Lee. The fun film-themed concert is an ideal weekend outing for the whole family.
On February 25 (evening), the TSO presents the celebrated National Arts Centre Orchestra. Music Director Alexander Shelley leads a program featuring music by Walton, and Rodrigo's beloved Concierto de Aranjuez, with the acclaimed guitarist Pepe Romero.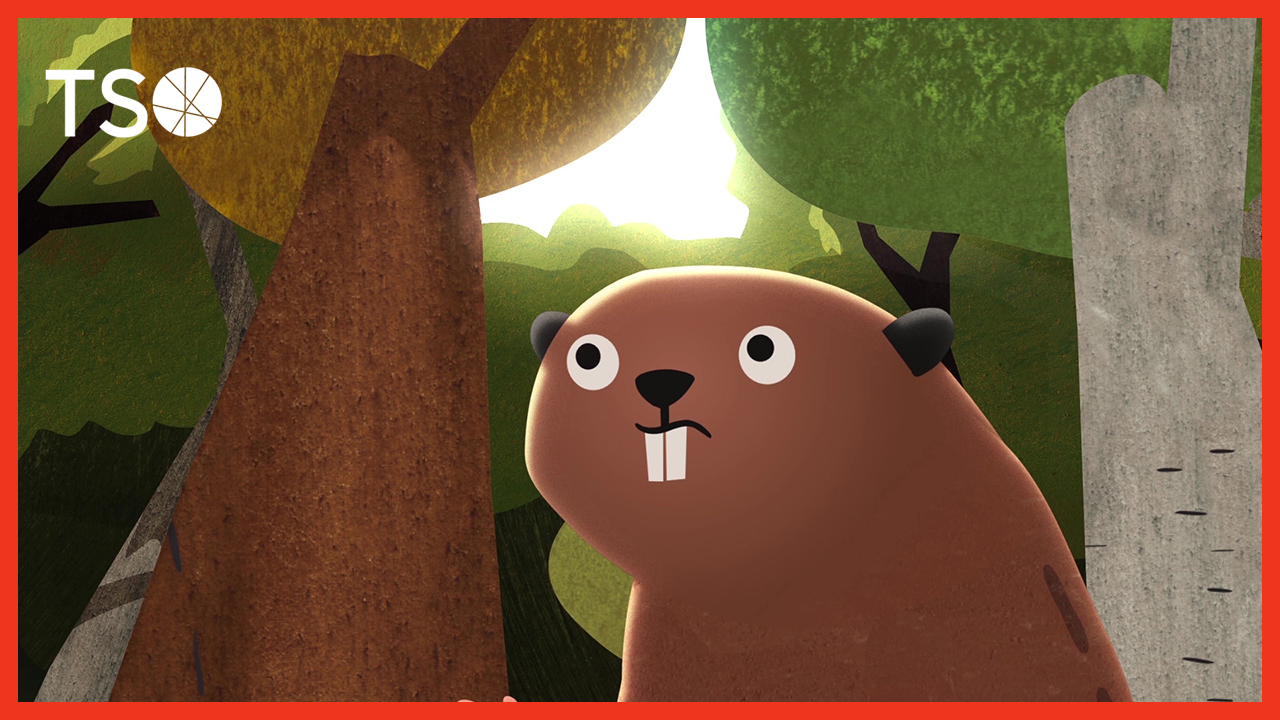 Click image to play trailer