The Hockey Sweater Playoffs
Contest Description
If your favourite instrument was a hockey team, what would they be called, and what would their hockey sweater look like?
Would your team be as strong as the… Thunderous Tubas?
Or as fast as the… Flying Violins?
As fierce as the... Flaming Flutes?
Send us a drawing of your musical hockey team's sweater and name, and you could win a hockey grand prize!
The top 16 entries will go head-to-head in virtual playoffs, and the general public will vote on the winner of each round. Will your sweater design be crowned the champion? Keep an eye out on TSO social media platforms in late January to cast your vote for your favourites.
Grand Prize
4 tickets to a Toronto Symphony Orchestra Young People's Concert

2 adult memberships for the Art Gallery of Ontario

A Hockey Hall of Fame Family VIP Pass, including admission for up to 4 guests, a photo package with the Stanley Cup and a complimentary Legends Program.

Need Inspiration?
Join us virtually on January 12, 19, and 26 as we partner with the Art Gallery of Ontario to explore hockey-themed art and music. Register your class for free on the AGO's Virtual School Programs website.
For even more sweater design ideas, consider visiting our friends at the Hockey Hall of Fame, where you will find hundreds of historical jerseys and interactive hockey exhibits that are a blast to explore.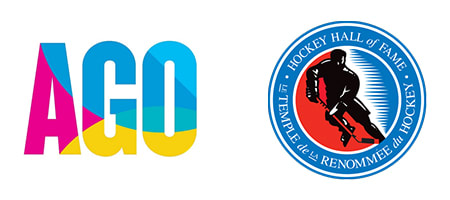 Contest Rules
Entries must be created by participants younger than 15 to be eligible to win.


When submitting an entry, please include the participant's first name and grade (or age).


Each entry must include a team name and a drawing of said team's hockey sweater. Entries must be related to music.


Entries can be submitted via email to:
SchoolConcerts@TSO.CA


Or sent by mail to:
Toronto Symphony Orchestra
Attn: Hockey Sweater Playoffs
500-145 Wellington St. W., Toronto, ON M5J 1H8


Entries are due no later than January 23, 2023 at 1:23pm.



The winner will be announced on January 31st, 2023.
IMAGE: Montreal Canadiens Dressing Room © Hockey Hall of Fame